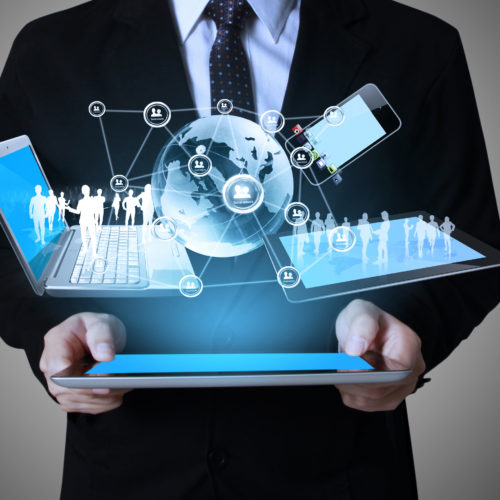 11 April 2018
LEGAL TRANSFER OF SHARES BY MEANS OF BLOCKCHAIN
The blockchain can be represented as a register of electronic data compiled and maintained by a group of users.
It allows to timestamp and to preserve information which, when it reaches a certain volume, is grouped in a certified, unfalsifiable, immutable and universal block. Each block is in turn chained to other blocks. The transaction is then visible to the receiver (as well as the entire network or by a limited number of actors if the blockchain is private).
The application examples of the blockchain are numerous.
The most broadcasted is obviously bitcoin, a digital currency operating exclusively on the basis of algorithms.
If this is often criticised in light of its indecent fluctuations and misuse that can be made of practice versions of the blockchain are numerous [i], especially in the field of protection of property rights.
Several projects thus tend to create digital cadastres allowing landowners to survey their land via GPS and record their land transactions on a blockchain (among others, Bitfury in Georgia, Bitland in Ghana or Epigraph in Honduras).
In the field of arts, the SACEM (Society of Authors Composers and Music Publishers), in collaboration with its British and American namesakes, developing meanwhile a shared management model information relating to copyright.
If the above examples can obviously be extended to corporate life (supply chain management, fight against counterfeiting, monitoring of contracts, etc.), blockchain has just found a place in the legal order governing the finance sector in France.
Indeed, by order of 8th December 2017 (hereinafter the "Order"), France became the first European country which legalised the transfer of ownership of securities by blockchain: the issuance and the sale of securities which are not listed can now be registered in a blockchain [ii], this registration having the same effects as a registration in a classic account.
The Order is not limited to formalise the possibility to transfer ownership of securities through a simple registration code within a database. It defines the new legal framework in which this technology much less expensive and time consuming than current methods to manage securities, may be used.
The precise operating conditions will only be set on the occasion of a future application decree no later than July 1st, 2018, so that in the short term, the blockchain will be used mainly for the transfer of securities, as a supplement to the usual book-entry methods (for example, as a reconciliation tool between securities accounts).
A first transaction seems to have been made on January 11th, 2018 thanks to this technology: Macif and Matmut bought and sold shares of mutual funds managed by OFI Asset Management, by means of the platform IZNES (and with the significant assistance of Societe Generale Securities Services and CACEIS, respectively acting as depository of the units and custodian accountant of the investors concerned) [iii].
If this transaction illustrates the French ambitions in terms of financial innovation, or even digital finance, we bet that it will not know the same notoriety that achieved in 2010 with the first bitcoins [iv] …
[i] In May 2017, for example, Ross Ulbricht, founder of a famous online crime supermarket, was sentenced to life imprisonment for allowing, as trustee, the purchase ( and payment in bitcoins) of narcotics, forged documents, weapons etc. (United States of America v. Ulbricht, May 31, 2017: http://pdfserver.amlaw.com/nlj/ULBRICHT-ca2-20170531.pdf
[ii] The exact title used in the order is "shared electronic recording device" (DEEP)
[iii] www.iznes.io/img/cpIznes.pdf
[Iv] Lazlo Hanyecz, a developer living in Florida, tried his luck on a forum dedicated to users of Bitcoin, "I am willing to pay 10,000 bitcoins for two pizzas. What I want is to get food delivered in exchange for bitcoins … a bit like I order breakfast in a hotel. "
In 2010, a bitcoin was trading between 0.003 euros and the seller had cashed about 15 euros per pizza. If the latter had kept the bitcoins received, it would now sell them for hundred millions of euros! This first transaction has become so famous that Bitcoin Pizza Day is celebrated every May 22nd: Bitcoin users are also invited to buy a pizza, in memory of the time when the blockchain was just at the beginning.